Racegeek Announce Partnership with SB20 Worlds 2017
by Joe Llewellyn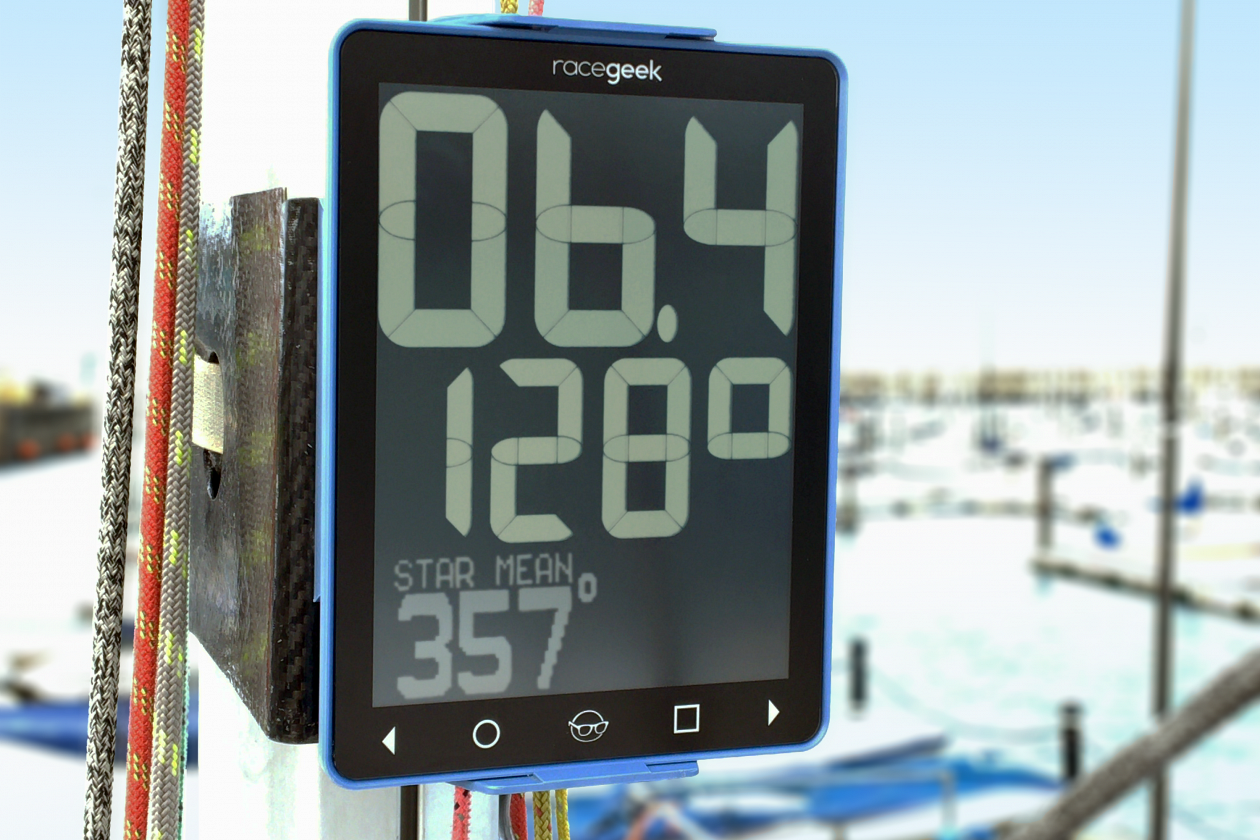 Innovative instrument developer and manufacturer racegeek and their UK distributor Eurotask have signed up to support the 2017 edition of the SB20 World Championships, hosted by the Royal Yacht Squadron from 25th August to 1st September. racegeek's flagship device, the d10, provides the complete range of compass, speed, depth and start line functions required for competitive Sportsboat racing and a specific version of firmware has just been released and approved for SB20 one design racing.
"We're delighted to welcome racegeek as an official partner to the SB20 Worlds. These guys have created an innovative display with functionality tailored to the needs of SB20 racing and we're excited to provide the platform to demonstrate the d10 to the top SB20 sailors from around the world at our event. We thank racegeek for their generous support and free beer!"

Joe Llewellyn, Chairman of the Organising Committee

"We've raced in SB20s on and off for the best part of a decade and the Irish fleet kindly gave us dispensation to test the d10 in class racing throughout 2016. It's brilliant to be hooking up with the fleet again; this time as a supporter of the 2017 Worlds in Cowes together with our UK/US distributors at Eurotask.

The World Council has given us the green light and we're looking forward to continue building our relationship with the class. Through Australian Marine Wholesale and racegeek HQ in Dublin we'll have the 2018 Worlds in Tassie and Europeans in Ireland well covered.

As well as having d10s out racing at the front of the fleet, we're very happy to back the organiser's focus on the social and whole fleet. We'll be providing free beer — the aptly named Starboard from local Isle of Wight brewery Goddards — for when competitors come ashore on the Monday, Wednesday and Friday. We will also provide d10s to the winner of the silver fleet and as part of a prize draw on the opening evening."

Ric Morris, racegeek
For all information on racegeek and the d10 display, please see racegeek.ie.