MDL Hamble Point selected as official launch site for SB20 World Championships
by Joe Llewellyn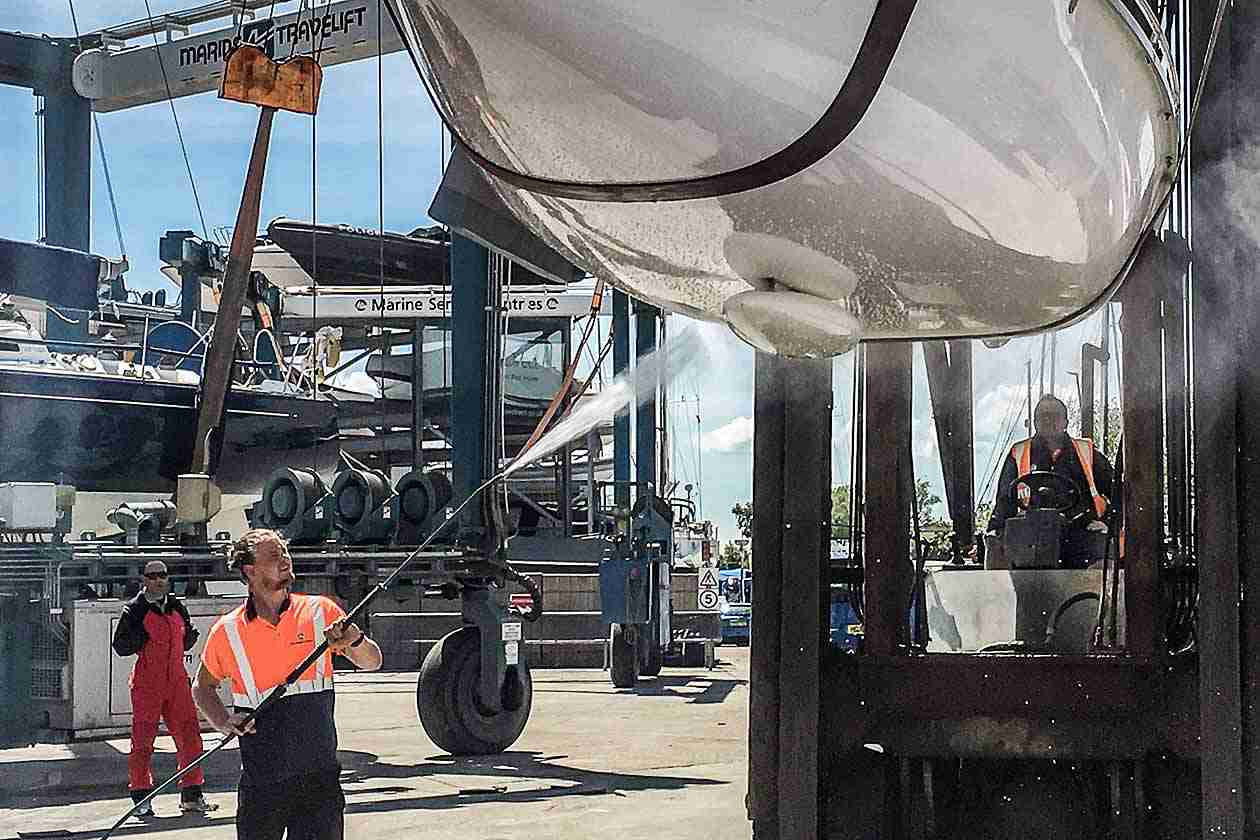 In the last week of August, around 100 SB20s from across the globe are set to amass on the Solent to fight it out over 5 days' tactical inshore racing, competing for the prestigious SB20 World Championship title.
This will be a really special event, organised and hosted by the Royal Yacht Squadron, based in Cowes on the Isle of Wight. The RYS has vast experience of putting on top flight championships and their hospitality is simply legendary.
To help reduce ferry time and cost for competitors, launching and recovery will be based on the mainland, from MDL's facility at Hamble Point near the mouth of the Hamble River in Hampshire. This is a first class operation, where boats will be launched quickly with use of the specialist equipment available on site. Boats will then go by water to the Isle of Wight, where they will berth at Cowes Yacht Haven for the duration of the regatta. Separate transport for dry kit bags will be provided.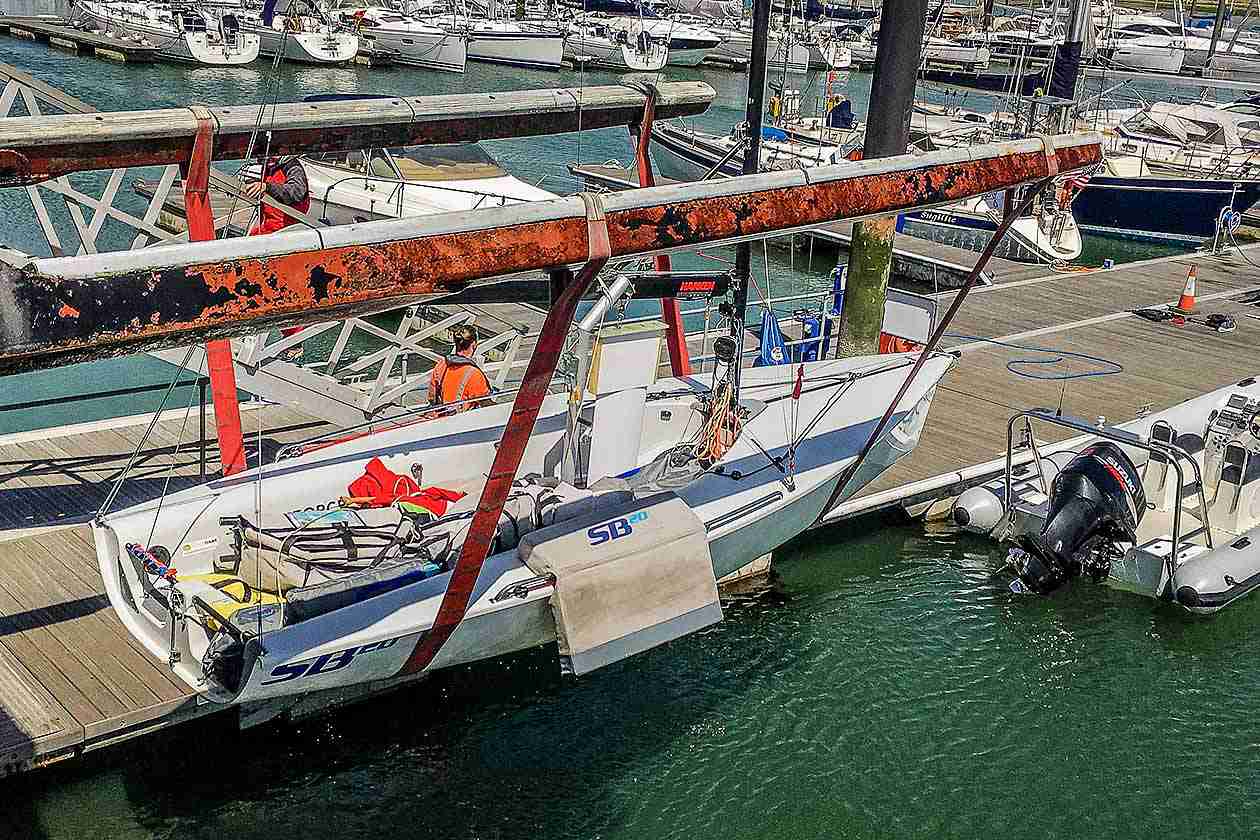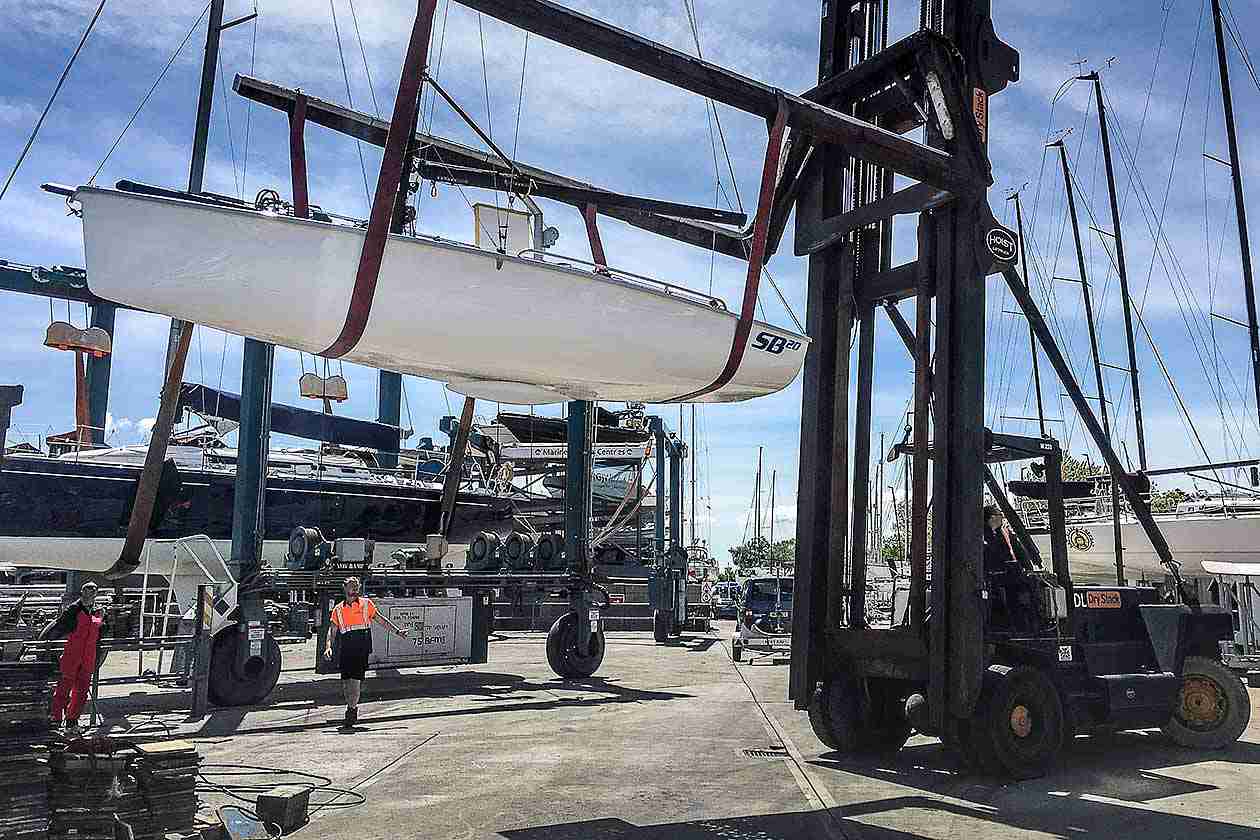 With the UK season now underway, a special package has been agreed with MDL, available to all SB20 sailors who would like to take part in the calendar of Solent based warm up events. Competitors will be able to leave their boats at Hamble Point with masts up and take part in as many events as they like, on a pay per launch basis.
For further info on the warm up events please see the warm up events page and for detailed costs on the MDL package, please visit the SB20 class website.
Alternatively, you can contact the UK Class via email : office@sb20.org.uk or telephone +44 (0) 2380 019973